Images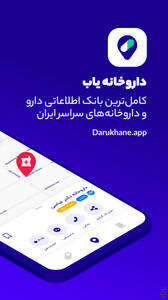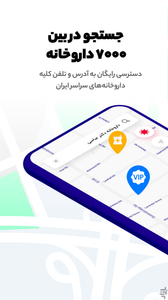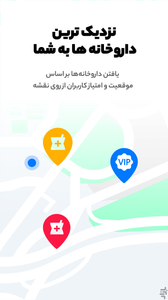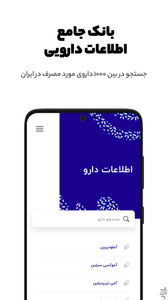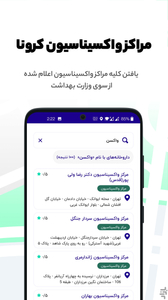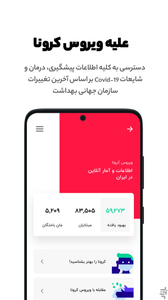 Darukhane Yab

This application results from 1-year efforts to collect over 7,000 Drugstores and 1,000 common medicine in Iran, which provided a completely free, useful, supporting android version 5 at least. These data update each year to reduce mistakes.


Common medicines

We tried to provide accurate and valid information verified by authentic references in two languages Farsi and English, accessible easily through search or exploration.
We noticed that avoid using any medicine without doctor orders, this application designed to improve your knowledge of commonly used medications such as side effects, interactions, etc. The publisher and developer of the application do not accept any responsibility for the arbitrary use of medicines.


Drugstores list
You can easily search drugstore's name or use the map to explore over 7,000 drugstores across the country.
Completed information from each pharmacy, such as phone number, address, and location, are available on the map.

- Rate Drugstores
You can rate the drugstores for their quality and operating whenever you are near each one, and many people will be aware of your experience.
Furthermore, if the information was wrong or needs edit, you can easily report it through the application.

- Bookmark
Using the "bookmark" button, you can save drugstores or medicines in the app and are accessible without internet.


- Covid-19
According to the pandemic situation of covid-19, we provided comprehensive and accurate information about the introduction, prevention, and treatment validated by WHO. Moreover, statistics of patients and victims in Iran update daily.

- Sources & Copyright

The content collected through different sources with low shares, such as Wikipedia, printed medicine information for each product, and references books like "Complete reference of Iranian generic drugs" and "Basic And Clinical Pharmacology".