Images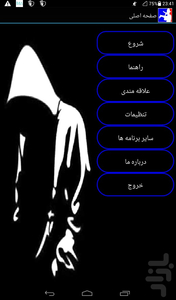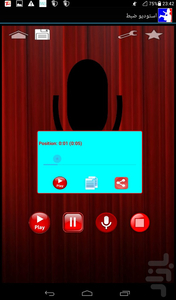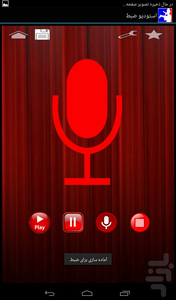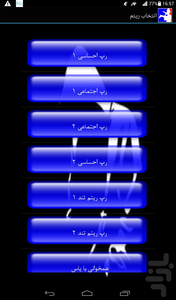 If you want to tell with your own voice or narration sad song and romance make this software will help you.

By selecting your favorite rhythm of the application list and enter the studio to begin work.

Before recording the rhythm of the cut and start playing and practice are also rhythm during recording. This feature can cut time and play with the rhythm of the set yourself.

File created after recording mp3 format and can be played back from within the app and copy audio files to the phone's memory and send the audio file from within the application is available. Audio by pressing the button to copy the folder DCIM / record will be saved.

Recording and mix your voice with the rhythm of the songs recorded by microphone done so before with an increase in volume can be output quality. Too much volume to the end in some phone models may be polished sound. If your phone does record sound with the best quality of high-quality audio files recorded by the software is also assured.

Rhythm in the software:

Heart rhythm Quiet Woman

Rhythm woman breast fast

The rhythm of drums and cymbals

2 reed rhythm for song and spoken word

4 declaimed sad and romantic rhythm

Rhythm Morteza Pashaei one-way road.

When recording, there is no time limit and budget so that you can do the recording.

The benefits of application:

Compared to other similar software better sound output quality.

Cut and play rhythm and setting the rhythm during recording.

Ability to adjust the volume of the rhythm by changing the volume.

Rhythm track recording and playback with no time limit.

The output file format is mp3.

Software flaws:

Mix work done with the phone's microphone.

May in some phone models running Android will not be less than 4.

In some phone models, if the software did not function properly and then press the record button is pressed rhythm player.

Android on a computer simulator may not be recorded.
http://www.ahangsaaz.com