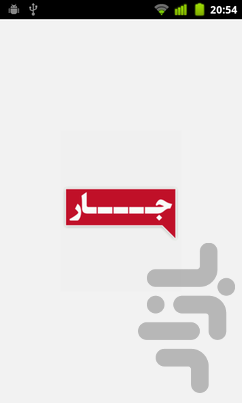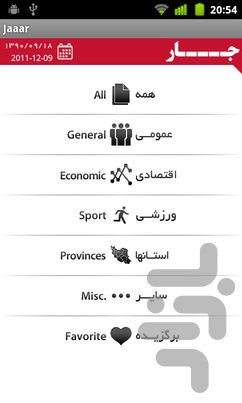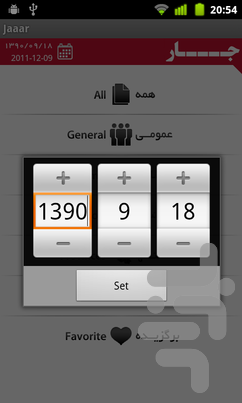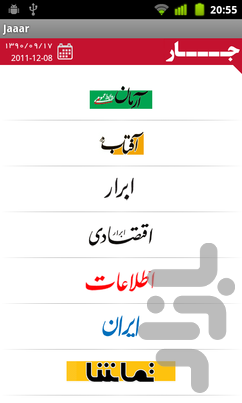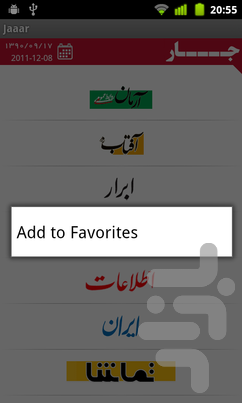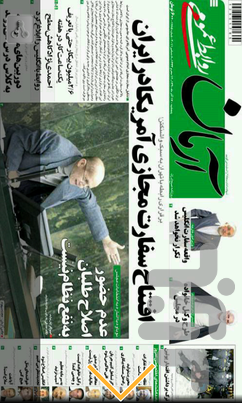 Jaaar.com is a modern news service with the aim of providing innovative methods in process of informing Iranians of the daily news.
In its first stage, Jaaar.com offers 'First Page' service in which first pages of all widely distributed news papers are available online for free every morning.
Why the first pages:
First page of the dailies normally cover the most significant news of the day hence this service grants the opportunity to the readers to scan through these pages for a snapshot of what is currently going on. Through this service, in fact, users find themselves in front of a virtual newsstand.
You can have Jaaar.com contents:
In your inbox: first page of your selection of newspapers will come through your personal email address every day.
On your website: you can display first pages of your selection of newspapers for the visitors of your website.
On your mobile phone: Jaaar.com mobile application is also available for Android and will soon be available for other operating systems as well.
'First Page' Archives: the most comprehensive archives of the Iranian newspapers and the first Iranian news timeline.
Permissions
Full Internet access
Modify/delete SD card contents
Press
Every front page of Iranian newspapers are accessible with Jaaar application.

پیدایش روزنامه و صنعت مطبوعات، تحول بزرگی در امر خبر رسانی به وجود آورد. از زمان چاپ اولین روزنامه بدست بشر زمان زیادی میگذرد و در طی این سالها پیشرفت زیادی کرده است. از سوی دیگر توجه مردم به اخبار و حوادث روزانه باعث شد، تنوع زیادی در نوع مجلات و روزنامه ها به وجود آید به طوریکه در کشور خودمان ایران میتوانیم ده ها نشریه مطبوعاتی را نام ببریم. برنامه "جار" که در ادامه آن را خدمت شما معرفی میکنیم، از همین موضوع ایده گرفته است. با اتفاق هم این اپلیکیشن اندرویدی را نقد و بررسی میکنیم.